KERATIN SMOOTHING
Our Keratin treatment is a unique in-salon treatment which leaves once frizzy or curly hair, smooth, healthy, shiny and free of fly aways. Your hair will feel beautifully nourished and manageable! Keratin is the main structural protein in our hair. When used as a treatment, Keratin is injected into porous areas of the hair follicle leaving your hair healthy and strong. Your hair will appear healthier, because it actually is. When the appropriate home care routine is followed, results from the treatment can last for up to six months and can reduce the time it takes for your hair to dry and style by up to 50%.
LATEST ADVANCES
Paired with the latest advances in hair science, our Keratin treatment is free from formaldehyde and other harmful toxins. Made using only the finest ingredients, our Keratin treatment is odour free and surpasses other older smoothing methods where chemicals and amino acid based products are used to break the disulfate bonds and actually damage the structure of the hair.
Instead of chemicals, our keratin treatment is infused with sericin, aloe vera, keratin and glycolic acid to restore bonds and strengthen hair. Sericin is a completely natural protein that is produced by silk worms. The sericin seals in moisture and helps to bond the proteins, which creates a smoother, straighter look. The ONLY hair keratin based product to use this protein.
The treatment is full of vitamins, including C, E, B3, B5, B6 and extracts of green tea, lemon, apple and sugar cane, all of which enrich your hair.
What can you expect during your Keratin treatment ?
The beauty of this treatment is there is no smoke, no vapours, masks or any form of ventilation. The process will take somewhere between 2 to 3 hours, you will immediately see and feel results!
No wait time to wash, workout or colour your hair post treatment. The new Keratin formula is easily maintainable. This treatment will provide you with manageable, smooth, wash and wear hair.
GALLERY
Blonde
Event Styling
Balayage
Brunette

OUR RAVE REVIEWS
An gorgeous salon with friendly, knowledgeable staff who go our of their way to make you feel welcome and comfortable from the moment you walk in. I always feel listened to when having a consult and I always leave feeling amazing!
I've been going to Yots for a few years now and couldn't be more satisfied with the service. I have never walked away unhappy with how my hair looks. They are consistent in their delivery, have their processes to a tee. They utilise apprentice hairdressers for the hair washing which improves the efficiency of the service. Their apprentices are SO well trained and polite and I have full confidence in them. Their staff all seem happy to be working for the brand. Their blonde colour skills are impeccable. I couldn't recommend these guys higher.
Great friendly staff. Always happy with the result. Good communication.
Awesome friendly talented staff
Always a pleasure to come into to Yots Unley, Alexandra always nails my blonde!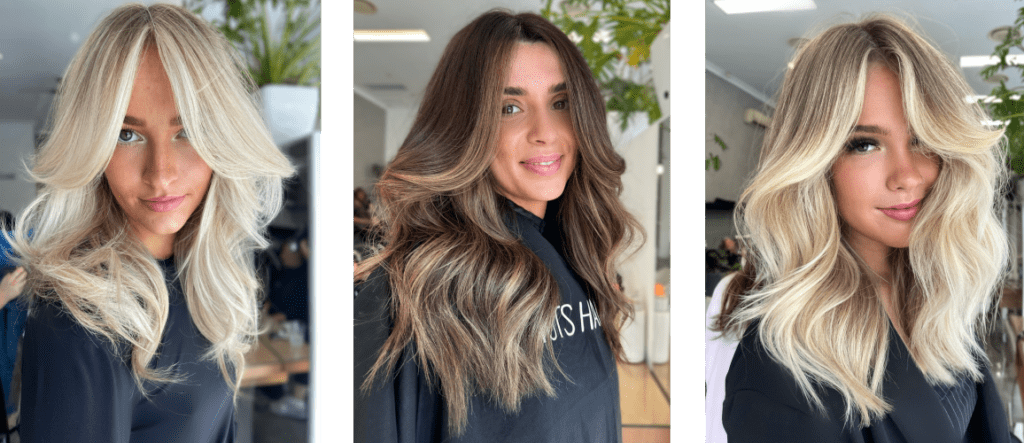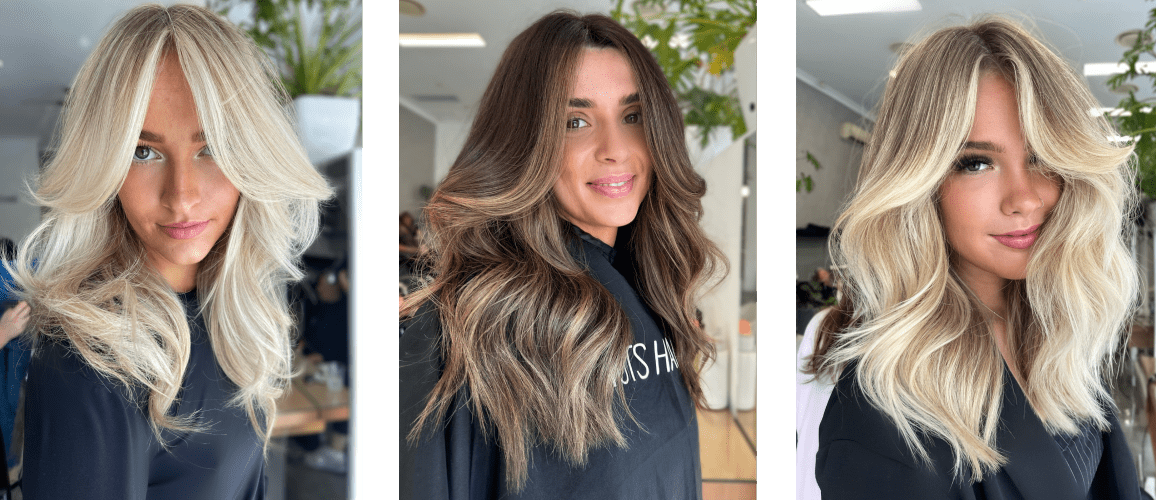 HOME OF ADELAIDE'S BEST COLOURISTS