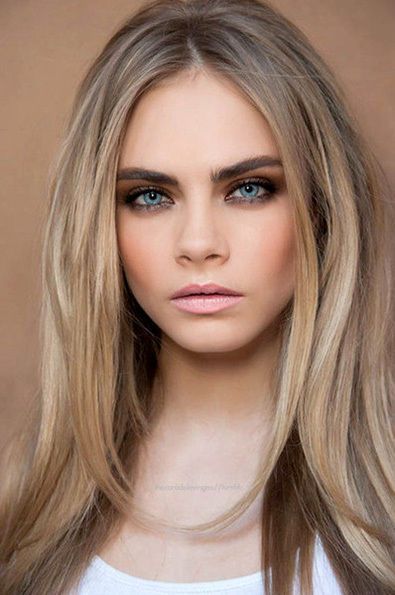 Bronde Colour. As the name suggests, this hot shade walks the line between blonde and a light brown. The shade is perfect for blondes wanting to go darker for the colder months without making a drastic change. Bronde tones add depth and illumination to hair, for an effortless finish. Cara Delevingne's glowy, sun kissed hair is a perfect example.
Tropical Dreams. The cold winter weather has us dreaming of a warm vacation. We're embracing tropical-inspired products as a quick-fix. Kevin.Murphy Shimmer.Bug, the latest shade of the famous 'colour-without commitment', gives hair instant shimmering bronze highlights that make it look like you've spent a week at the beach. Eleven Australia's Miracle Treatment has a coconut scent reminiscent of a tropical escape and eleven hair-transforming benefits, making it a must have for any hair-care regimen. For weightless, beachy waves that would make Giselle jealous, we love Kevin.Murphy Hair Resort Spray and its honey, citrus and tangerine undertones.
Shades of Red. Creamy rose tones, soft copper and glossy auburn are our pick of red hues this season. Whether you prefer fiery-stand out shades or subtle undertones, the trick to making red work is finding a shade that suits your hair type and skin-tone.
The New Braids. Our Creative Team know that an inspired and well-placed braid can take a formal up style to the next level, which is why we're loving the latest wave of twists and plaits. We're loving all things textured and intricate, with waterfall and crown braids at the forefront of our inspiration.